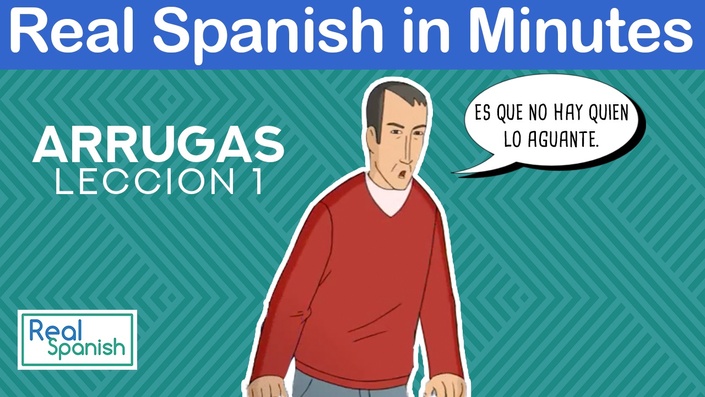 Real Spanish in Minutes: «¡No hay quien lo aguante!»
y otras expresiones de frustración
Good to know:
The price below includes sales tax, if applicable in your country.
You can get five mini-lessons for the cost of four. Click here for more information.
Es bueno saberlo:
El precio abajo incluye los impuestos, si se cobran en tu país.
Puedes conseguir cinco mini-lecciones por el precio de cuatro. Haz clic aquí para más información.
About this mini-lesson:

This mini-lesson is an excerpt from the first lesson of our course "Español con cine 1: Arrugas". This course is based on clips from an award-winning animated film. The script and drawings are from a graphic novel by Paco Roca.The film is about Emilio, a pensioner who, before retiring, was a bank branch manager. Now Emilio is beginning to show signs of dementia. In the scene you see in this mini-lesson, Emilio still lives with his son Xoán and daughter-in-law. Xoán seems to be very impatient with his father, who is confusing the past with the present.

In the grammar notes you can review some uses of the subjunctive: for example, in relative clauses or with verbs of influence.

Want more? If you are really serious about improving your Spanish, you'll enjoy the course «Español con cine 1: Arrugas», consisting of 6 complete lessons based on a prizewinning animated movie. Find out what happens to Emilio and his roommate in a seniors' residence in Galicia, Spain. The first lesson of this course is available as a free preview. Try it now!
Esta mini-lección es un fragmento de la primera lección de nuestro curso «Español con cine 1: Arrugas». Este curso está basado en clips de una premiada película animada. El guión y los dibujos son de una novela gráfica de Paco Roca. La película es muy conmovedora y a veces graciosa también. Trata de Emilio, un pensionista que, antes de jubilarse, era director de la sucursal de un banco. Ahora Emilio está empezando a mostrar signos de demencia. En la escena que ves en esta mini-lección, Emilio aún vive con su hijo Xoán y su nuera. Xoán parece ser muy impaciente con su padre, que está confundiendo el pasado con el presente.
En la hoja de gramática podrás revisar algunos usos del subjuntivo: por ejemplo, en las oraciones de relativo o con los verbos de influencia.
¿Quieres más? Si realmente te tomas en serio mejorar tu español, te gustará el curso completo «Español con cine 1: Arrugas», que consta de 6 lecciones completas basadas en una premiada película animada. Entérate de lo que pasa a Emilio y su compañero de habitación en una residencia en Galicia, España. La primera lección de este curso es una muestra gratuita. ¡Pruébala ahora mismo!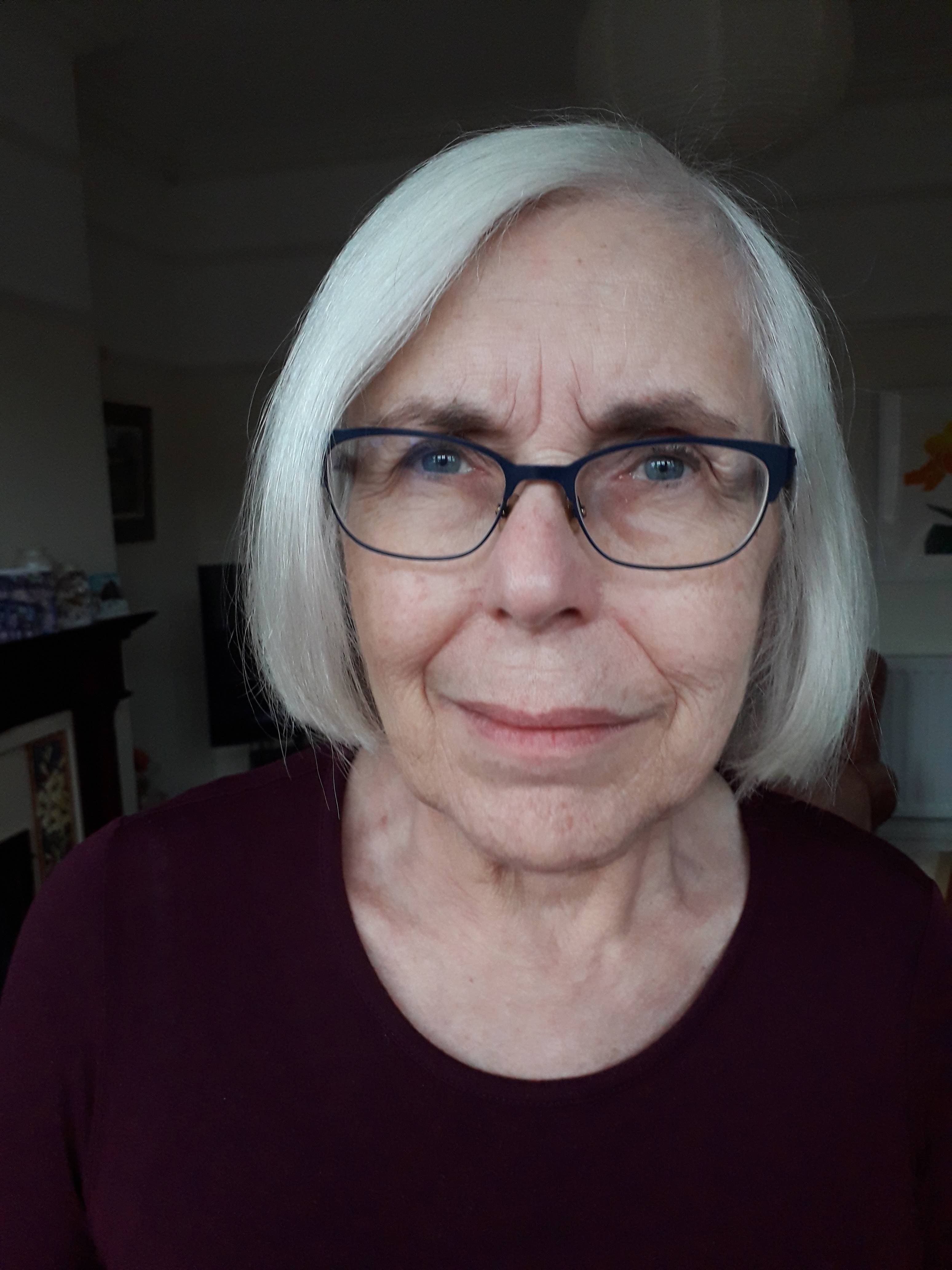 I particularly like the Alzheimer's story on your new post which is very topical. I like the way it is presented, and the vocabulary and grammar points are useful. (Tess, UK)
Course Curriculum
Mini-lección: No hay quien lo aguante
Available in days
days after you enroll